You may have an idea or vision of what you want your house or room to look like, but putting it together is harder than you think. If you have no plan, you could make expensive mistakes….To avoid these mistakes, it is worth considering my NINE GOLDEN RULES to steer you in the right direction.
You may have an idea or vision of what you want your house or room to look like, but putting it together is harder than you think. If you have no plan, you could make expensive mistakes in the form of choosing the wrong paint colour, buying furniture that does not fit a particular room or is impractical for use, selecting window fittings that are the wrong size or may not suite the style of the room. It may be a case of simply grabbing items on sale that does not quite fit in with the overall scheme you trying to create.
We place a lot of demands on our home at different stages of our lives and if not enough thought is put into this process, your home cannot reflect or meet the demands and lifestyle aspirations of your family.
To avoid these mistakes, it is worth considering the following points that will steer you in the right direction.
Good Layout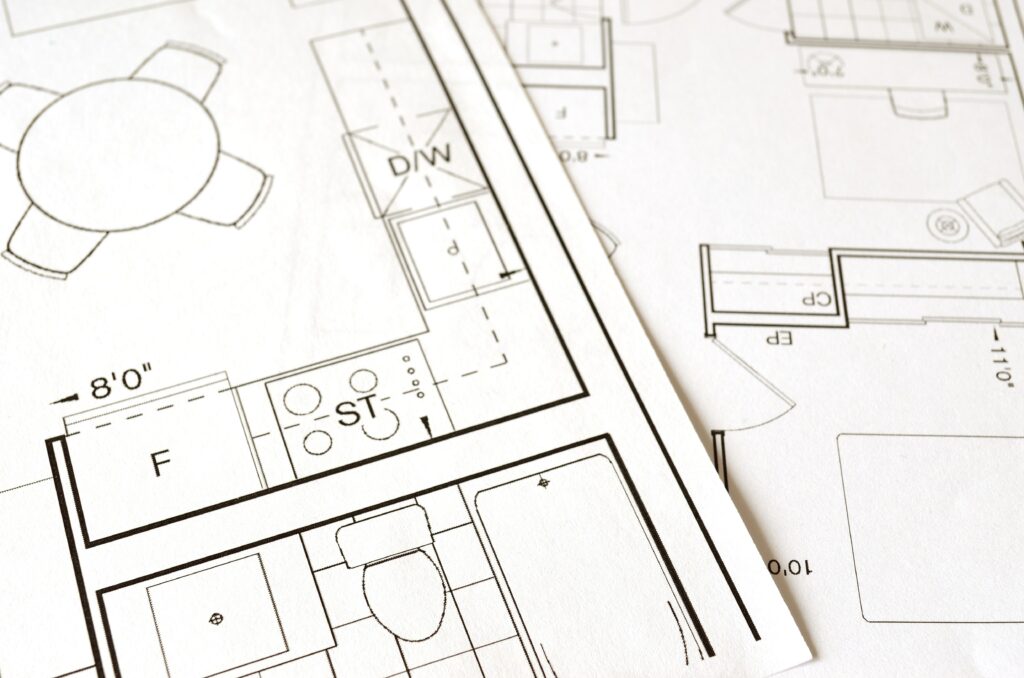 Good layout focuses on the "flow of rooms". There are two points to consider: the first is the position of rooms and their relationship to each other and the second is the detail of how the rooms are laid out in terms of doors, windows, plug points etc. and how your furniture will fit this layout. Your interior designer will be able to help you with this crucial planning if you are unable to do it yourself.
Open plan layouts are very popular, and 'flow' is very critical in considering how this space flows from the outside in and vice versa, as well as ensuring it is fit for purpose. Open plan living areas work well with families with children, as you could easily keep an eye on them in the garden or playing in the living room whilst cooking. If you are planning to allocate a percentage of your ground floor space to be open plan, it would be a good idea to simultaneously consider private, quieter rooms as well. This could be a comfy snug lounge that adults can escape to, away from the bustling family activity areas.
In terms of room layout, for example, you want to position your rooms in the best location making sure that the dining room is situated near the kitchen and 'flows' as a pair. Hallways, porches and atriums are great spaces connecting one area of activity to another. Place a door at the end of a long passage that leads the eye to a connecting space beyond it. This creates an enclosed space of its own rather than just an isolated space. Use foliage and occasional furniture in an atrium to turn a connecting space to a place for relaxation or just to pause with guests on their way in. Consider
skylights or light wells to flood these areas with natural light. These are often spaces that are neglected and very dark and unwelcoming.
What is the purpose of your room?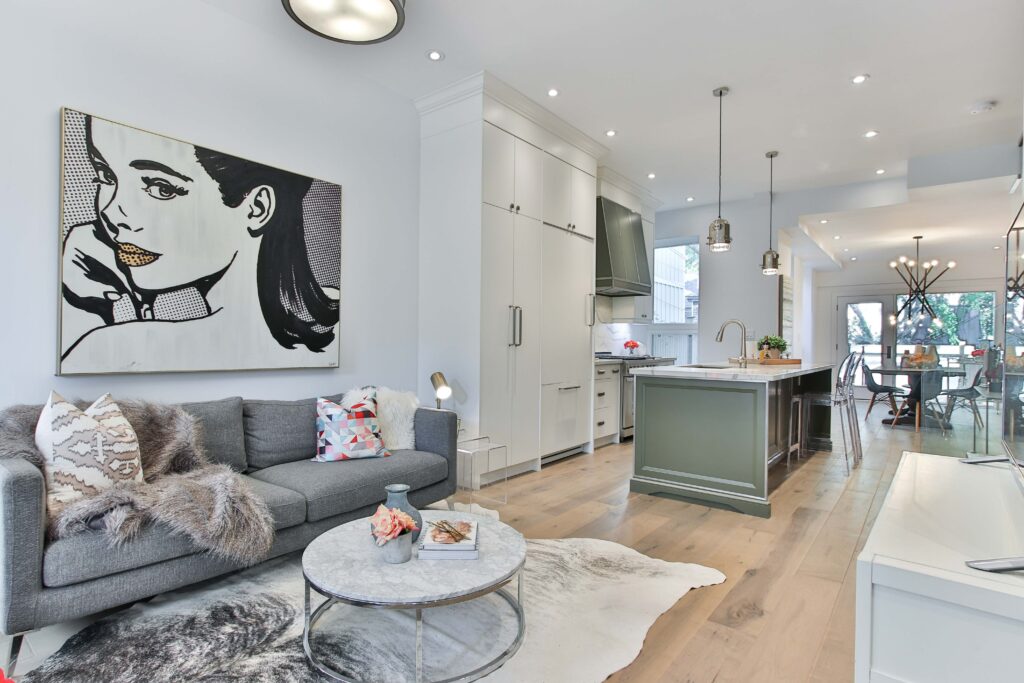 This is a crucial question to consider before you begin any planning. Bedrooms, home offices, dining rooms are fairly straightforward. However, many spaces are not as clear cut. A living room can vary from one house to another and serve different purposes. Some people love entertaining and therefore need proper seating and
places for guests where they can place their food and drinks. Others enjoy family nights watching movies or playing games, so it is
important to incorporate tables and chairs, storage furniture for game consoles and board games. Priority might be placed on having
a sizeable television and ergonomic seating for comfortable viewing. If you have teenagers, create a den where they can relax and have a
private space to enjoy with their friends. Consideration must be given to a relaxed style rather than creating a formal sitting room. This may include a home cinema, table tennis/snooker board and good sound insulation. Converting a guest room into a home office may need major changes in terms of furniture, layouts etc.
It is important that you ask yourself what you want and need and base your ideas around the function of the room. Overall, your scheme should be based around the purpose and mood you want to create and then focus on layouts, colours, furniture, materials, décor etc.
Research, Research, Research!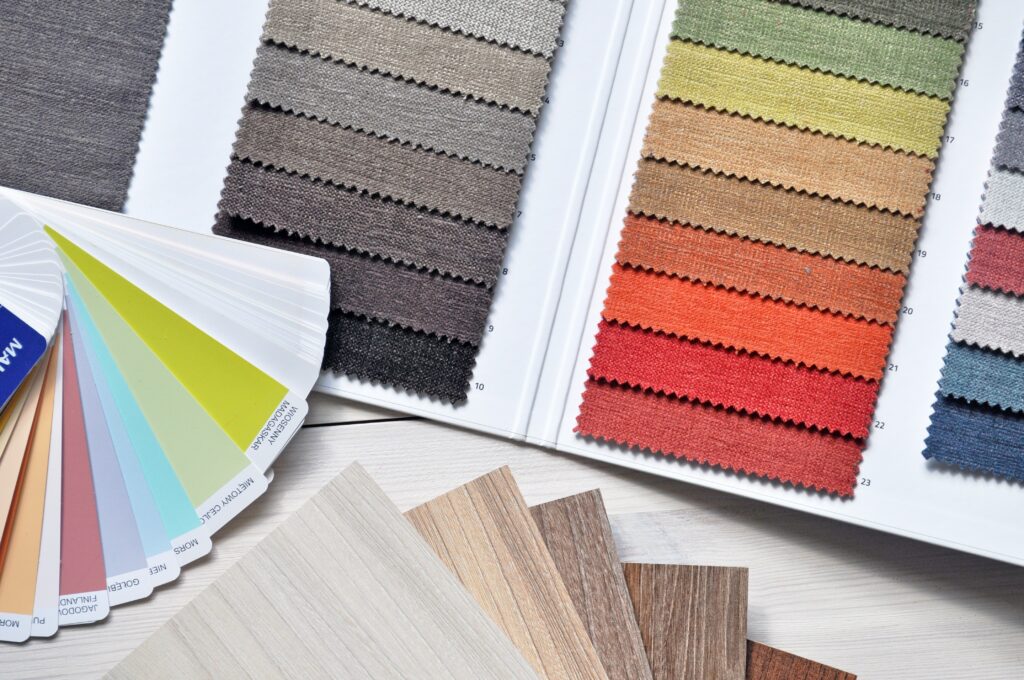 There are several more questions to ask yourself before coming up with a solid concept for your home.
What do you most want to change about the space?
What do you love about the space?
Are there any items that you want to keep or are you starting with a blank canvas?
What style would you like your home to be – traditional, eclectic, contemporary etc.
A good place to start gathering ideas is the good old internet with sites such as Pinterest and interior design websites. Take clippings from interior magazines and see what you are drawn to. This process
will assist you in identifying your style or mood that you want your home to convey. Another helpful idea is to gather paint colour
samples, fabric swatches, tile and flooring samples that you feel are relevant.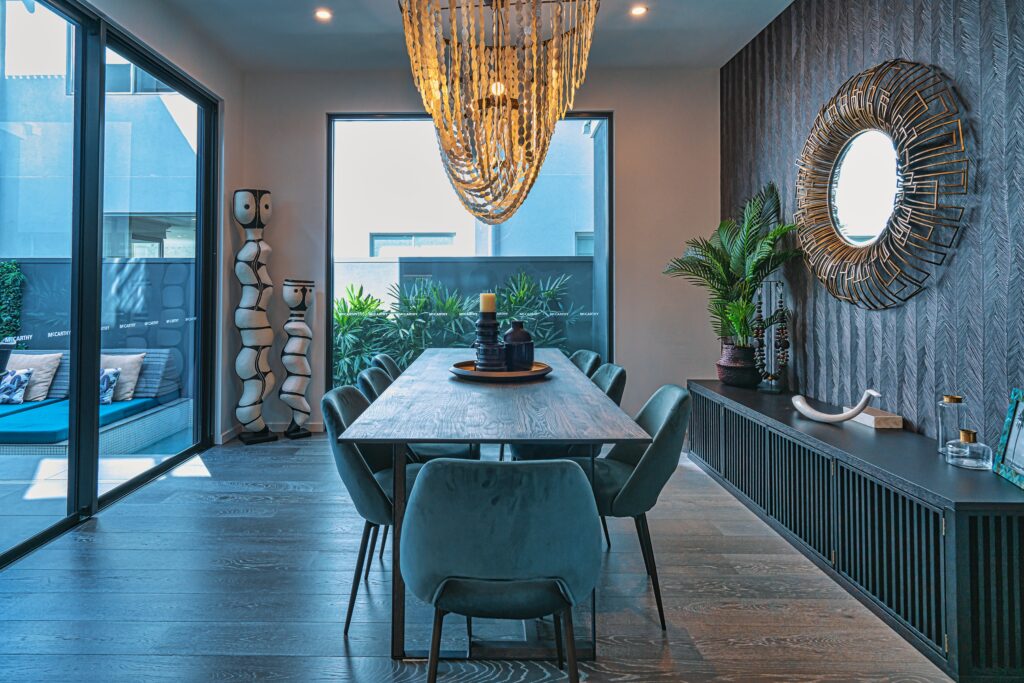 Designing and decorating a home can be expensive.
Early on in the process, decide what matters the most to you in order to figure out your budget. A budget is an important tool in making sure you don't empty your wallet, filling your house with
unrelated furniture or excessive décor, while coming up short on necessary supplies.
I suggest that you make a wish list and let your imagination run wild. Think about all the things you would love to have, whether it fits in your budget or not. Put the list aside, then look at your rooms and be honest about what your exact needs are. Do you want a tranquil
room with cushions and throws or do you want to stun your guests with gorgeous wall art? Start narrowing your list down to the items you need and prioritise your list as you may not be able to do it all in one go. In some cases, the sofa would be a priority before accessorising and that is ok if you can get exactly what you want without breaking the bank. Don't forget to include the cost of an interior designer as well!
Plan the room layout
Before you purchase anything, consider the room dimensions as you need to work within it. Think about the size and scale of the space and where the electrical points are situated, as well as the doors, windows, radiators and fireplace. Map out the layout of your room on graph paper and render it to scale. If you can't do this yourself get your interior designer to take care of it. Once you happy with the layout and positioning of furniture pieces, you can then start
designing and purchasing making sure that the furniture fits the layout. This process is vital as you don't want a huge dining table
that is out of scale, cramping the space or a sofa that sits awkwardly against a wall.
Consider your lighting plan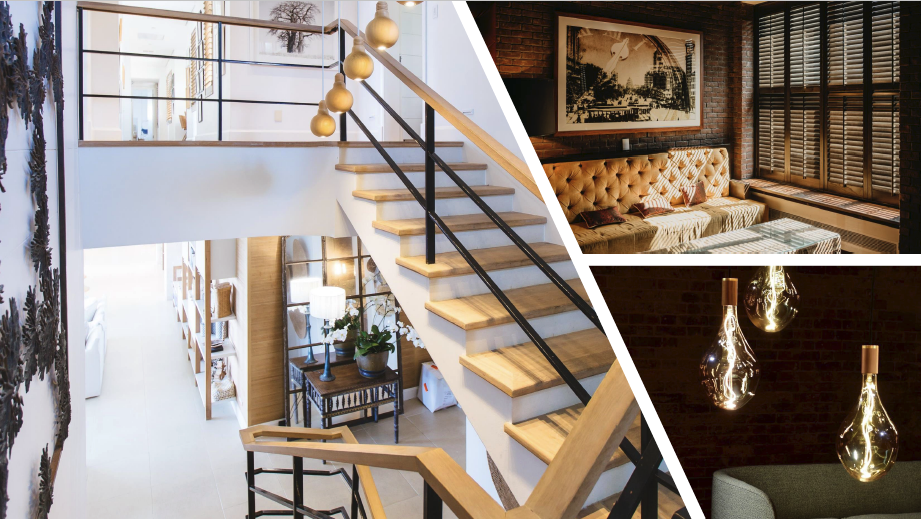 A lighting design scheme is one element that most people often leave as an afterthought. They only bring this stage in the project when it is too late to incorporate certain fixtures etc. without causing too much disruption and extra expense.
Consider the use of every room by 'walking through' your home and taking note of how much natural light floods the room. Ask questions about the use of the room like – are there any architectural
features or artwork you want to highlight in a room? This will determine your accent lighting.
What part of the day will the room be used? If it will only be used at the end of the day for relaxing, a good idea would be to place the lights on a dimmer. Rooms that have high ceilings work well with dramatic low-level pendants. A grouping of lights over a dining table or kitchen Island in an open space creates a welcoming feel. Strategic positioning of mirrors can help bounce light around the room.
Once you have done this 'walkabout', you are ready to start planning your lighting – from ceilings to wall lights, to table lamps and floor lamps . It is most effective and visually stunning integrating a variety of lighting in your space, once you have determined the mood that you want to create and the activities taking place in each room. Poorly lit rooms can really break the feel of a beautiful space! Consider consulting with an interior designer to help draw up a good lighting plan that will fit in with your design goals and fulfil the purpose of the space.
Decide on colour theme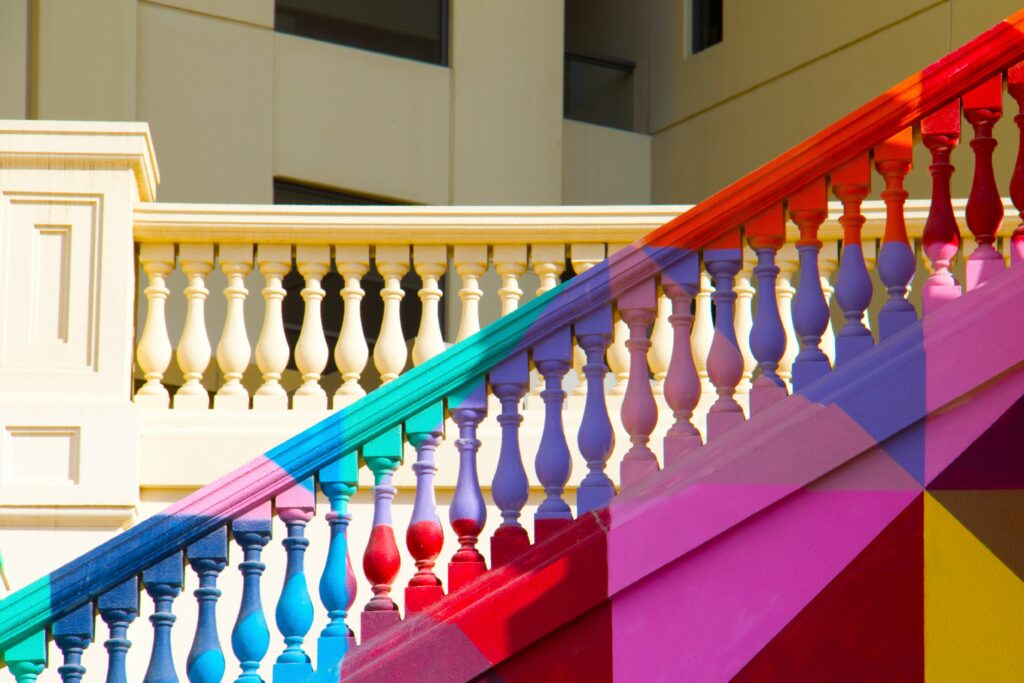 A Colour scheme allows you to create spaces that are harmonious and establishes a cohesive flow from one room to another.
Colour choices are highly subjective and there is a plethora of hues and tones on offer. Work with what feels good for you and consider what mood and atmosphere you want your home and spaces to convey. A good place to start your colour scheme is basing your colour choice on perhaps wallpaper, a rug, a piece of art, drapes or furniture. If you are not colour confident, choose an easy palette,
using one colour at varying proportions in each room. For example, a wall colour in one room could be used as an accent colour in another.
If you are slightly more confident, use patterns, geometric prints, floral patterns, natural themes or bold vibrant colours. All these hues can be used in a magical way, with some creating harmony and
others contrast. Again an interior designer can help you make it all work together. Ensure that you are using a palette that does not make you and your family feel uncomfortable. Bedrooms require colours that are calming like blues and greens, while kitchens can have more energetic colours like yellow or orange.
Furniture selection to scale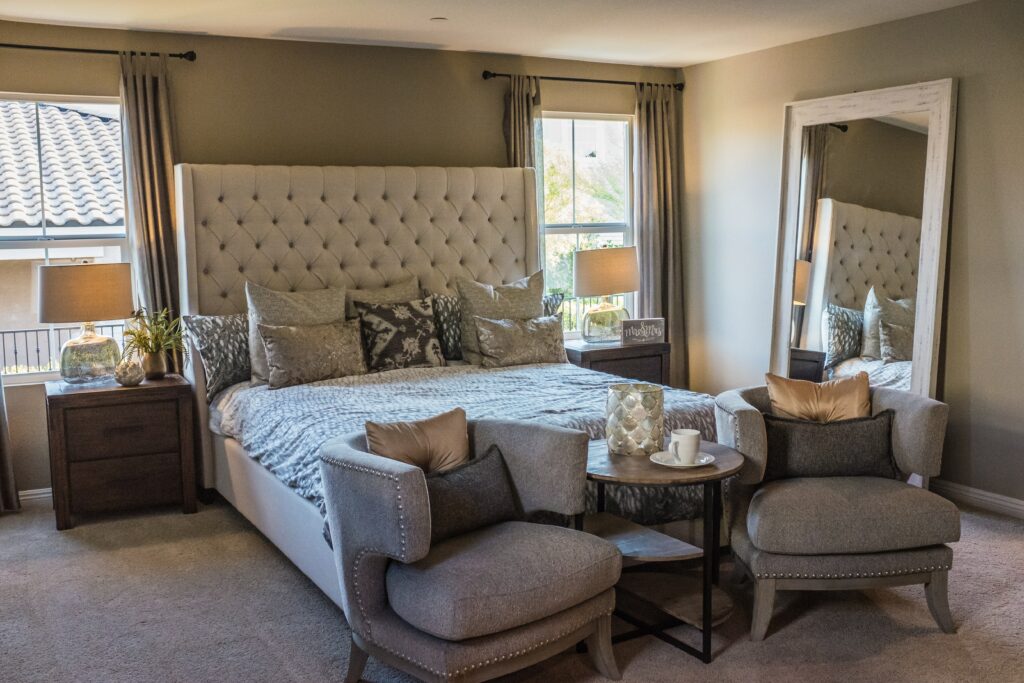 It is vital to accurately record the measurements of your space and determine window heights, sill heights, doors and openings in the room. Not only will this influence the proportion and shape of
furniture pieces that you select but will create a room that is visually appealing. Rooms need big pieces, small pieces, tall things and short things in order to create interest and make it stand out, as opposed to everything being the same size. On the one hand, large furniture pieces can be luxurious, while others can overwhelm a room. On the
other hand, pieces chosen out of scale, like a big mirror or a 'larger than life' headboard can make a statement.
Create drama by playing around with scale. When you are ready to purchase your items, don't be influenced by sales or quick delivery times. Invest in furniture pieces that you will love for years to come, that are practical and can easily be incorporated into different spaces later. If you find making the choices a bit overwhelming,
consider consulting with an interior designer for recommendations on sizes and the best type of furniture that will complement the room you are designing.
Last but not least – Accessorizing
Accessorizing is the last element of your design scheme. It is much simpler to match cushions and vases with colours from a painting or sofa than vice versa. It is important to steer away from choosing
these items until the scheme is almost complete. If you already have holiday finds or family souvenirs, that is great, use them too. Have fun with your accessories, bringing in pattern and lots of texture, like shaggy rugs, silk cushions, textured vases, etc. Choose cushions with different patterns and colour combinations, group vases together rather than a single one placed on a mantel. Plants make excellent choices in bringing fresh air and natural beauty into a room.
Experiment and play around with these combinations until you have a complete cohesive scheme. It's like adding the final pieces of jewellery to a beautiful outfit.
Let your personality shine.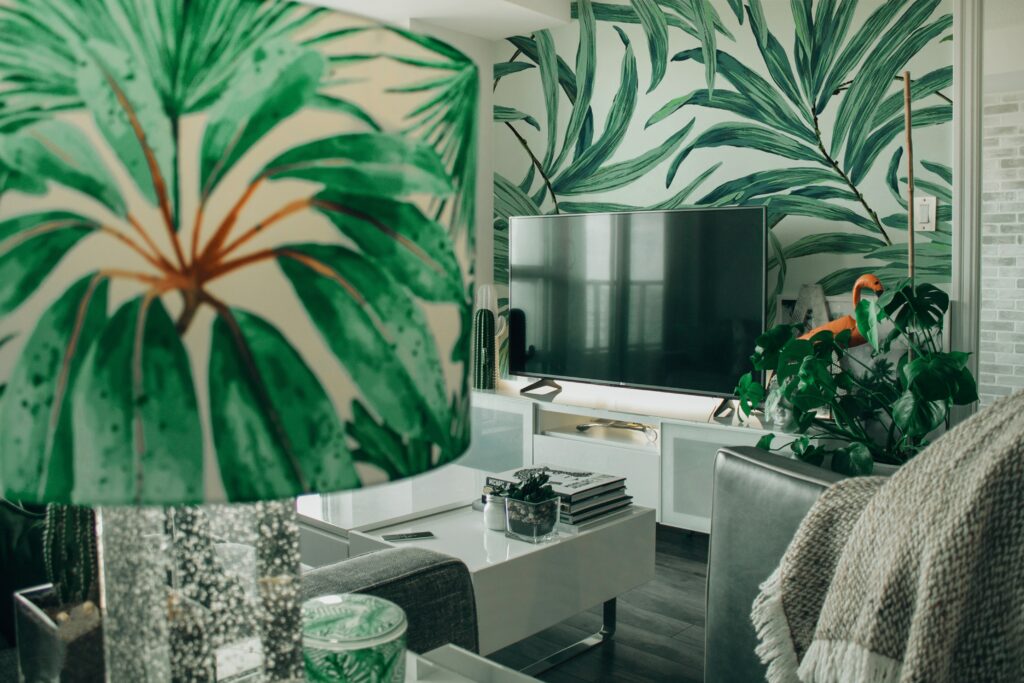 Don't just go for what is on trend or what you think will appeal to your guests. It is your home first and foremost and should be designed well for the way you want to live, to suite your family. It is important to note that designing a home or room is all about personalization. A fun way of adding personal touches is to incorporate pieces that are inspired by hobbies and interests and showing people what you hold dear. If you love music, for example, why not frame music memorabilia or even placing an old vintage
record player in a room. What a great conversation starter! Are you a bookworm? Consider a library nook and incorporate bookshelves with a collection of your favourite books. Create an art wall with
wedding photos, holiday trips abroad , items you have collected over the years. Put them on display and have fun with it!
You have all the top tips on getting started to creating your home of your dreams.
Too much to think about? You don't have the time? Nor the expertise? Unsure of what you want?  Feel free to get in touch and we can have a chat about your project. The home or room of your dreams is within easy reach!


Would you like some advice on creating a more zen space for your home, contact me today!