Spring into your home.
With spring around the corner, can you just for a moment, imagine a cleaner, brighter, larger, colourful, fresher looking home.
Doors and Windows thrown wide open to let in the fresh, sweet spring air, trees in bloom while listening to the birds chirping away as we welcome the fresh bright season of Spring.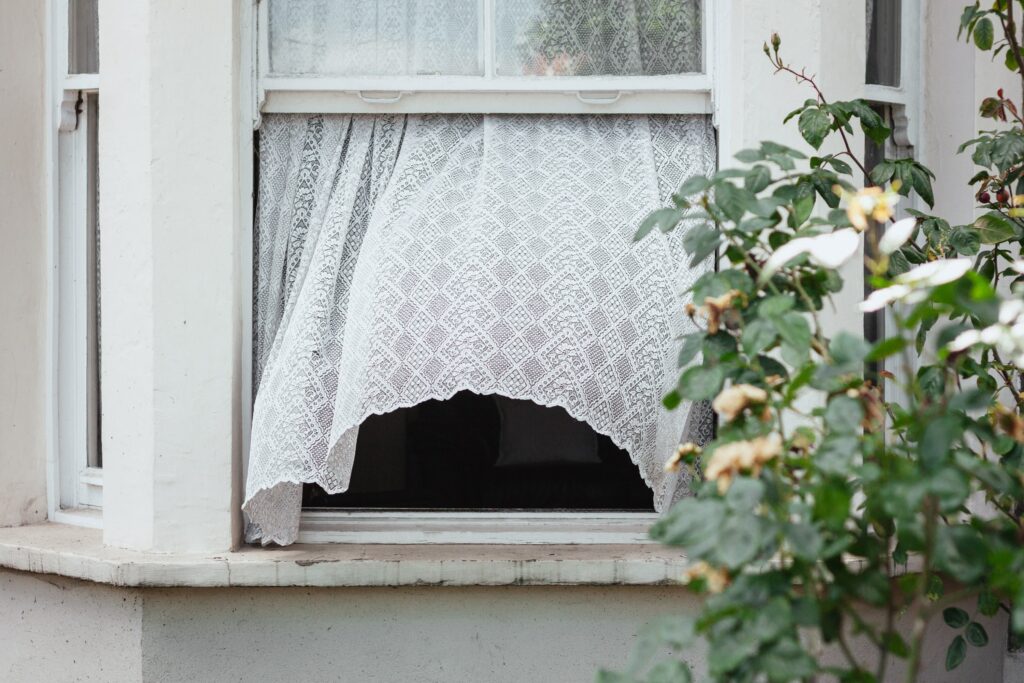 This is the time to freshen up your interior spaces and the feel of your home by embracing sunshine colours, botanical themes, natural fabrics and bringing the outside in, welcoming spring into your home. We all know about the one big word in freshening up a home ….DECLUTTER. As an interior designer I am not going to get into the elbow working task of decluttering. There are tons of information with advice on how to do a big clear out on the internet and other social platforms!
What I am going to share is to pay attention to simple styling ideas you could use to give your home a fresh makeover. This can make a huge difference as to how a space can make you feel. Julius Interior Design concepts are not only based on beauty and function but that all important 'feel good factor' in the places we call our homes.
Windows – Wash the winter off your windows and let the sun and natural light stream through. To do this, you can remove the heavy drapes/curtains, and replace them with new sheer materials like lace or voile.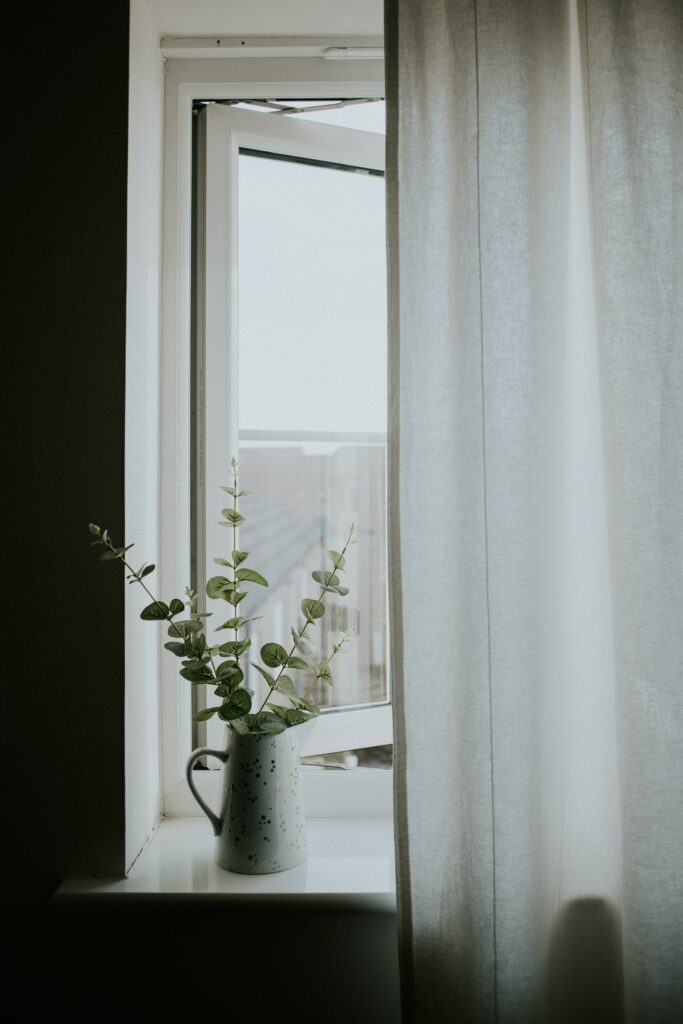 There is on access to natural lighting aiding us to be more productive, healthier,happier and calmer. Natural light has also proven to regulate some disorders including SAD (Seasonal Affective Disorder). …Which I think I suffer with as I love the sun! Exposure to sunlight (of course, in moderation) is the primary method in which we can receive a sufficient amount of vitamin D.
2. Windowsills – Freshen your window sill display with a grouping of jars, vases, colourful bottles to sit on the sill with a sprig of flowers, bunches of posies or the springtime favourite, daffodils. It will add a cheery look to the windows inside and from without.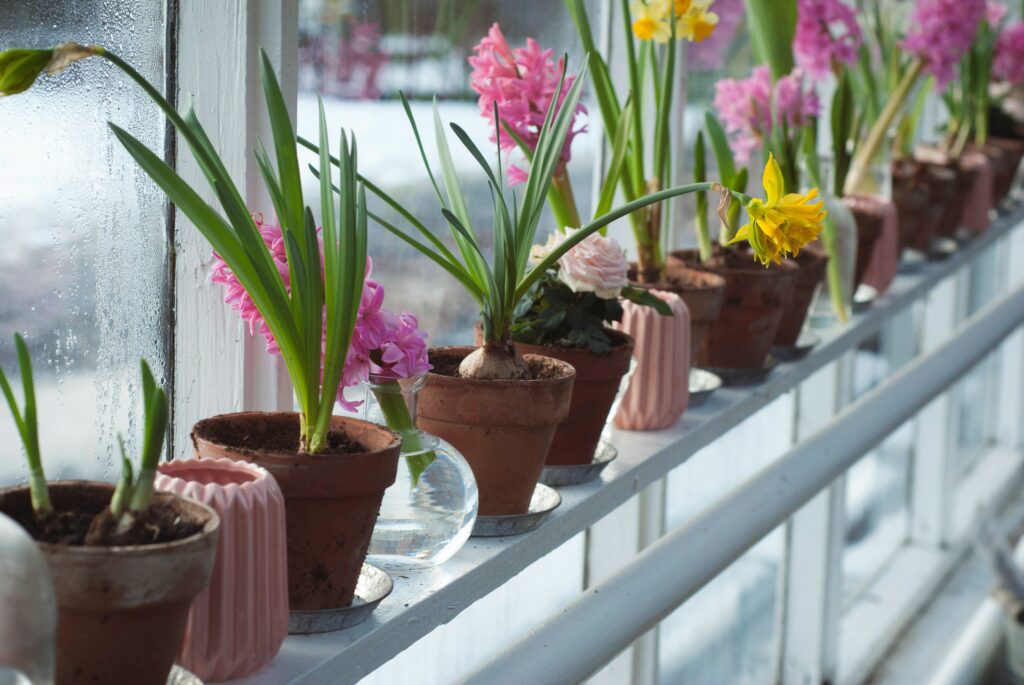 3. Bookcases/Bookshelves – Add personality to your collection of books by displaying the books you would like to go through over the summer months. That could be books on gardening, refurbishing your home, Alfresco dining, exploring the countryside or great novels on your 'to read this summer' list.
Mix up the placement of books, some upright and bring them to life with decorative objects, like a beautiful floral bowl, natural organic material like seashells, natural wicker baskets. Cascading plants that spill out of their containers add a dynamic element to a bookcase or shelve. Bookcases can be accessorised, they are not just for books.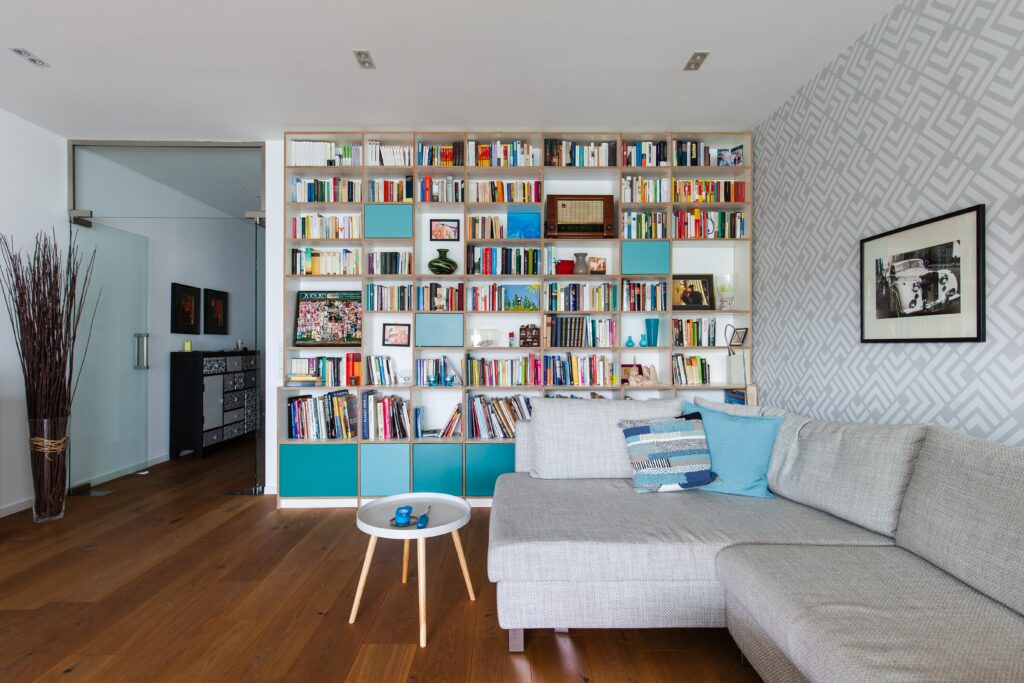 4. Corners/ dead space. Every corner or dead space in a room can be transformed into inviting, cheerful spots. Simply place a colourful or patterned statement chair in a corner or space that can create function in an unused area. Oversized artwork can fill a void wall. Think seaside, woods, garden landscapes, any artwork that will welcome the spring season in. Introduce lush tall greenery in a corner which will soften the look of a void space.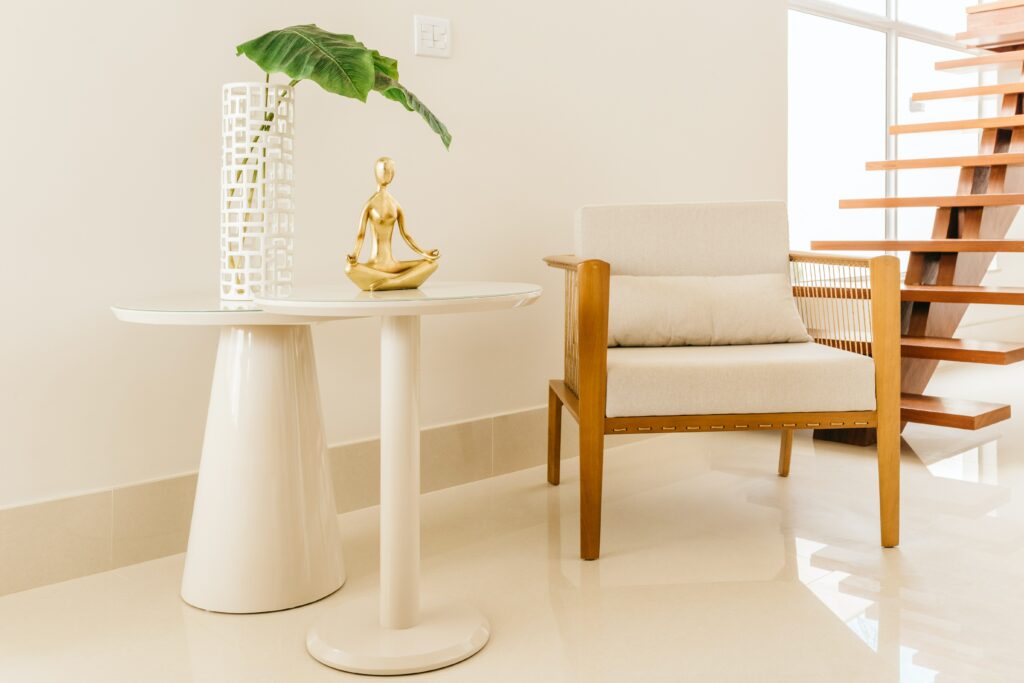 5. Bring some life indoors. As an interior designer I am aware of the benefits of introducing plants (Biophilia) into our homes. Potted plants add life and beauty to a home unlike anything else. They are also good in purifying the air. They can be beautifully displayed like succulents in a terrarium placed on a coffee table or shelve . Cascading string of beads hung from a macramé planter over a sunny windowsill or in a corner of a room. Introducing foliage is Julius Interiors Design's one styling tip to create a space of calm and relaxation.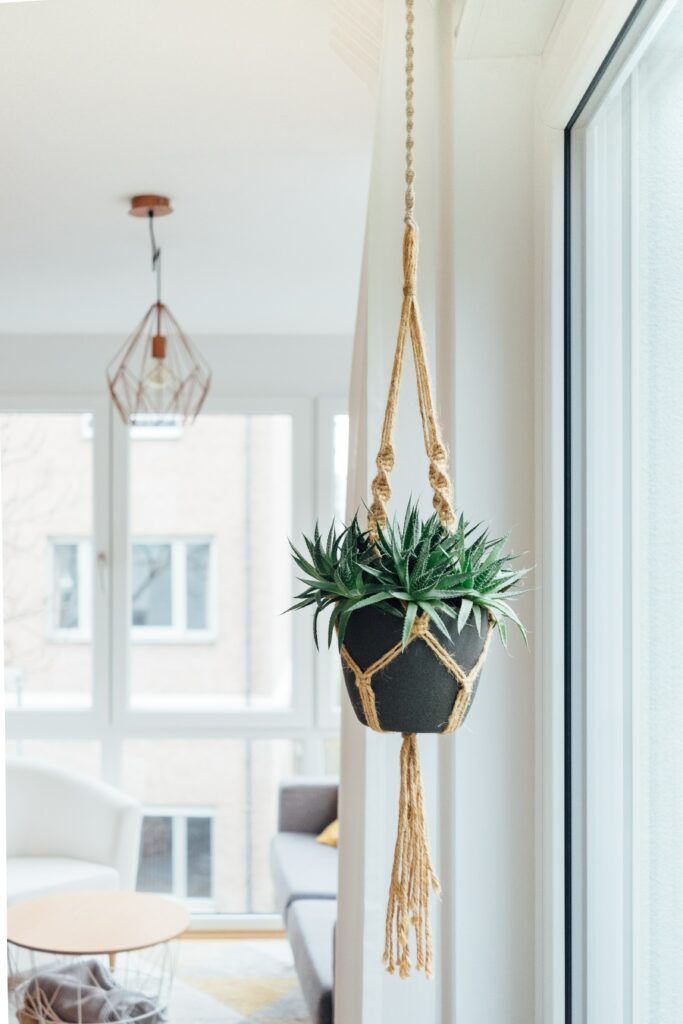 6. Not forgetting, fresh flowers. Use them to frame your fireplace, mantel piece, console tables, wherever flowers can put a smile on your face. Hanging vases are all the rage right now, so grab a mason jar, some ribbon/string and a few other materials to create a lovely hanging bud vase for your home. Be creative with the display of your flowers by adding twigs or branches to create a sculptural look. Have fun with it!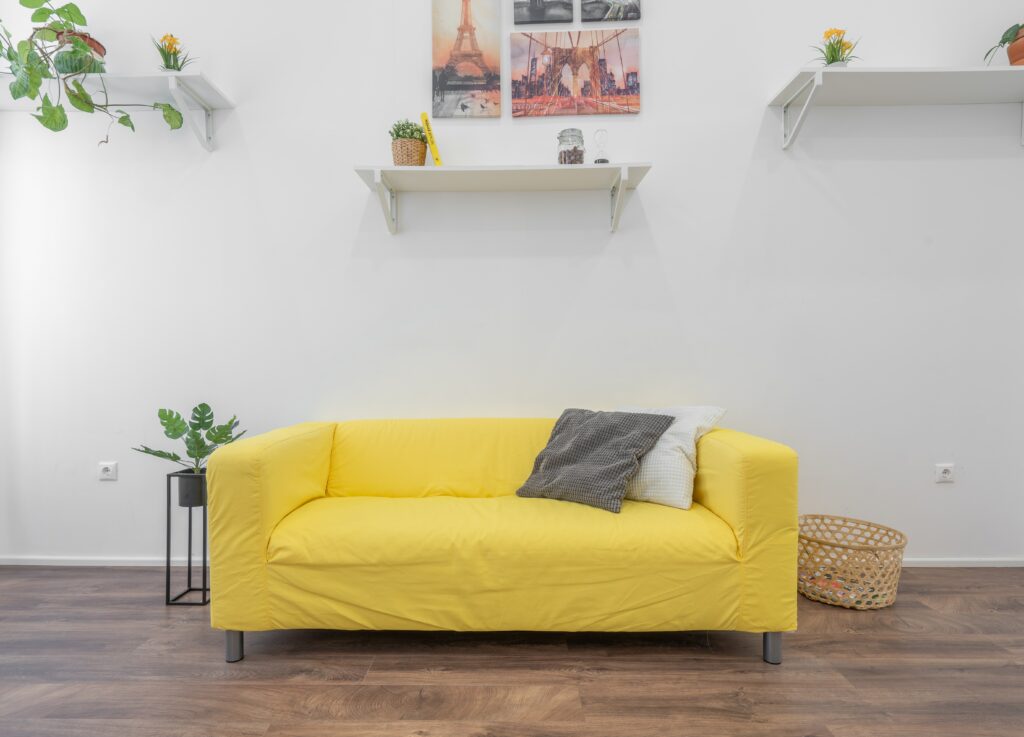 7. Lighten your livingroom scheme by replacing your cushions with bright cheerful colours and botanical cushion prints. The more colour the more you feel like spring. In your bedroom trade in the dark heavy woollen knit throws and covers for lighter and brighter fabric throws. Bedding with botanical prints can revitalize the look and introducing pastel colours in the cushions and rugs, makes it an open invitation for relaxation.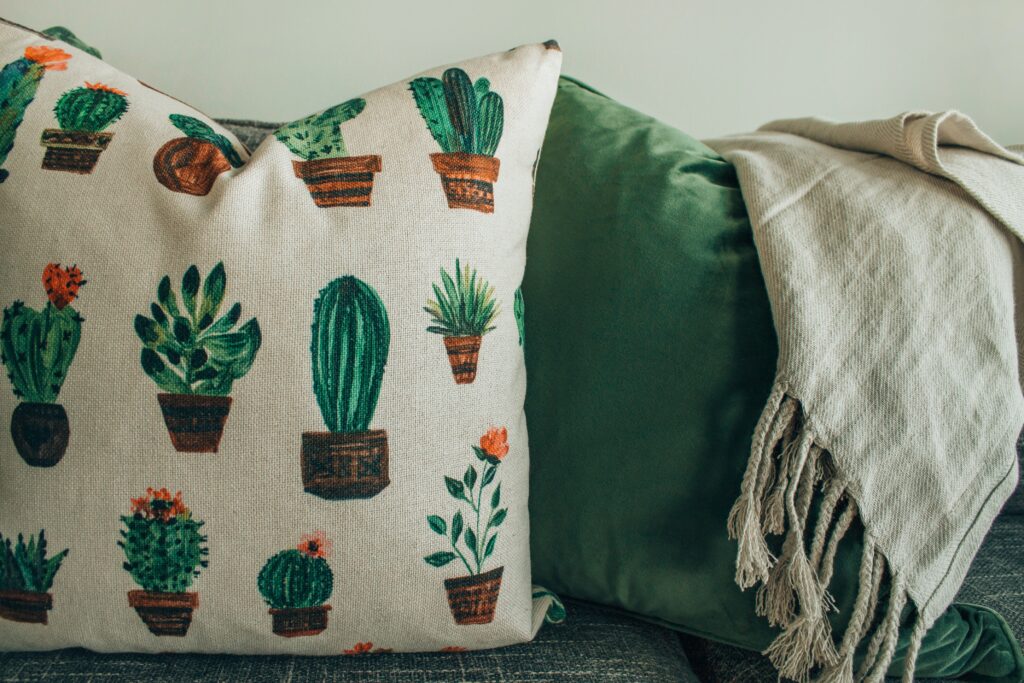 Mix up different elements
8. Be brave and funky by mixing different elements to bring in an uplifting feel. Use colourful trays to keep all your bits and bobs like keys, cotton and thread, coins etc. just about anything really. Use cookie jars as a flower display. Keep oranges or lemons in a tall vase as a display on a kitchen worktop.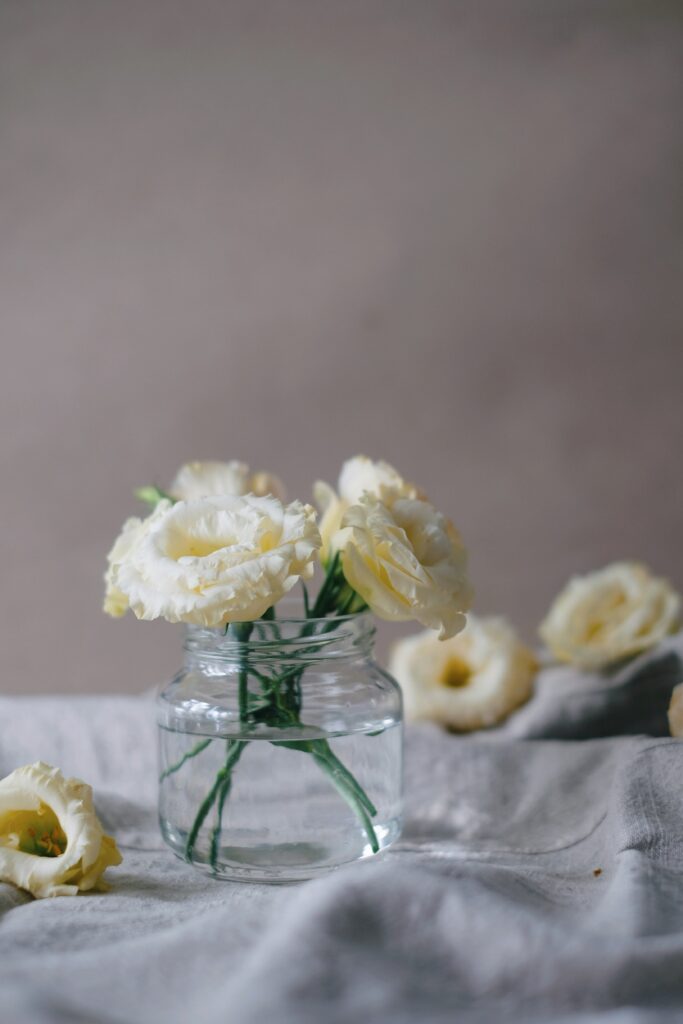 Pull out your colourful dishes
9. These colourful dishes I bought on a trip to Turkey. You don't have to set a whole table, we're trying to keep the ideas simple– Simple enough pulling out a colourful bowl for displaying fresh fruit on your worktop, breakfast bar or dining table!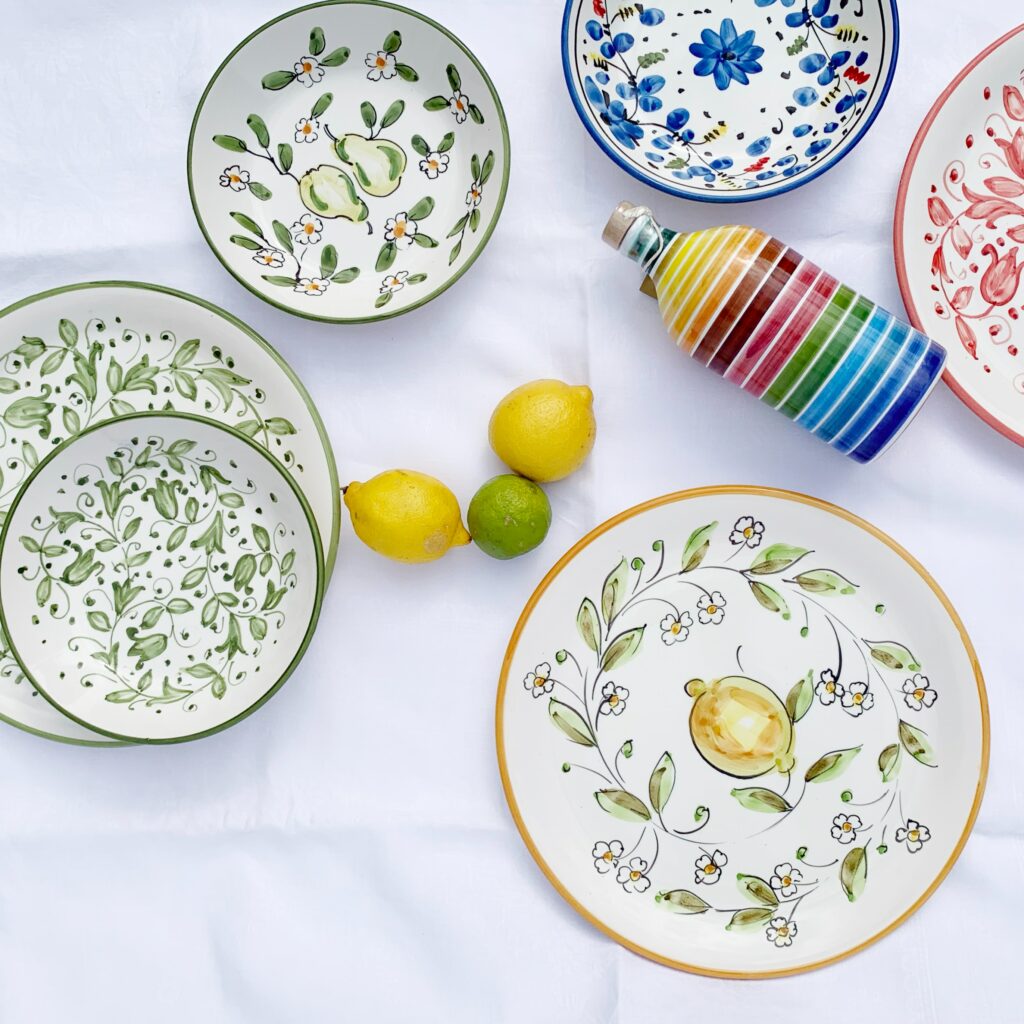 10. Last but not least …YELLOW IS THE COLOUR OF SPRING Throw in a splash of punchy yellow into your home. A tall vase filled with yellow lemons or be a bit more brave and go for a yellow sofa as I did in this bay window area.