PORTFOLIO | BUCKINGHAMSHIRE
Full Interior Design for 5-Bed New Build
Brief: A comfortable and tasteful living spaces for relaxing and entertaining.
Design Inspiration: The natural woodlands and expansive golf course that surround the property
A striking mural in the living area was the starting point in creating a cohesive scheme throughout the living areas. A modern, neutral palette of grey walls and flooring was injected with a royal blue accent colour. Gold accessories and furnishings add a luxurious finish.
The large curved velvet sofa breaks up the strong rectangular space and creates a cosy space for the family to relax together. Shutters were selected to control the natural light and create a movement of dappled shadows as the sun progresses through the sky.
Bedrooms were personalised; a minimalist style in soft grey was chosen for the neat teenage boy's bedroom. For the daughter's room, gentle pink tones and French chic furniture was favoured. A bold, floral mural provided a strong statement and touch of French romance in the master bedroom.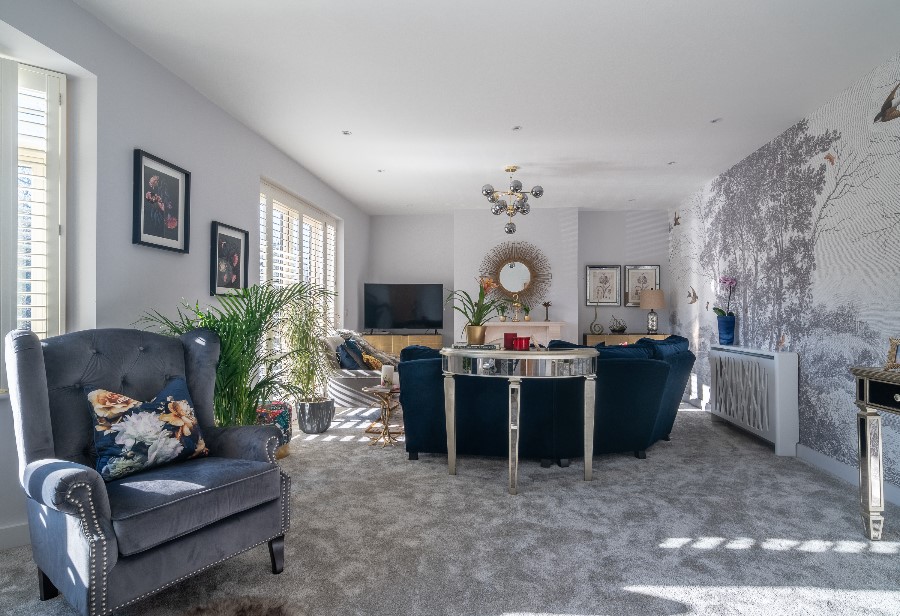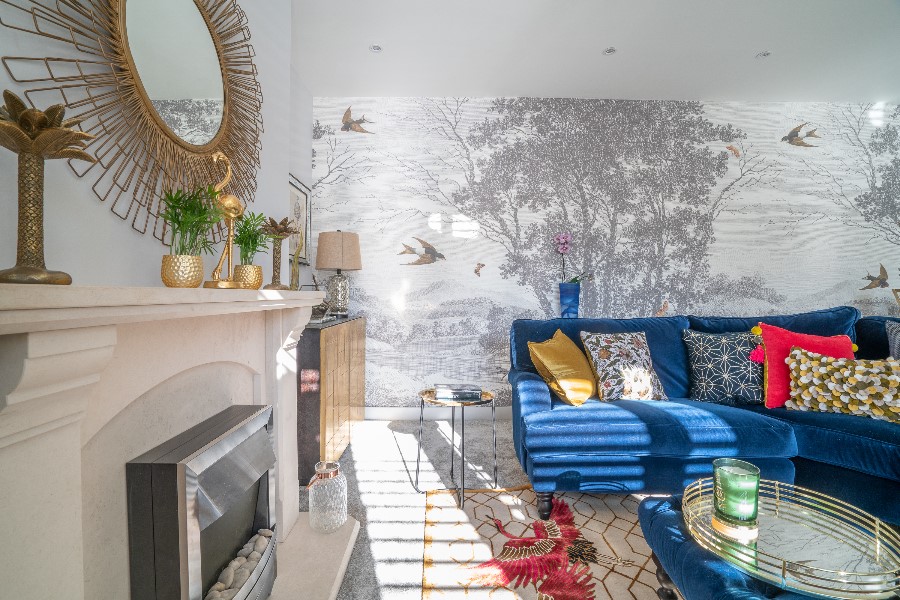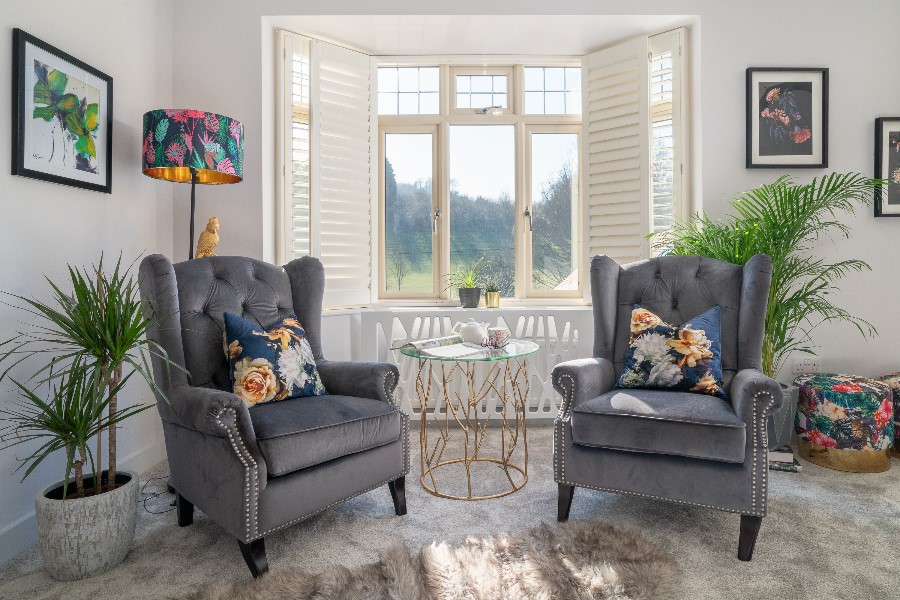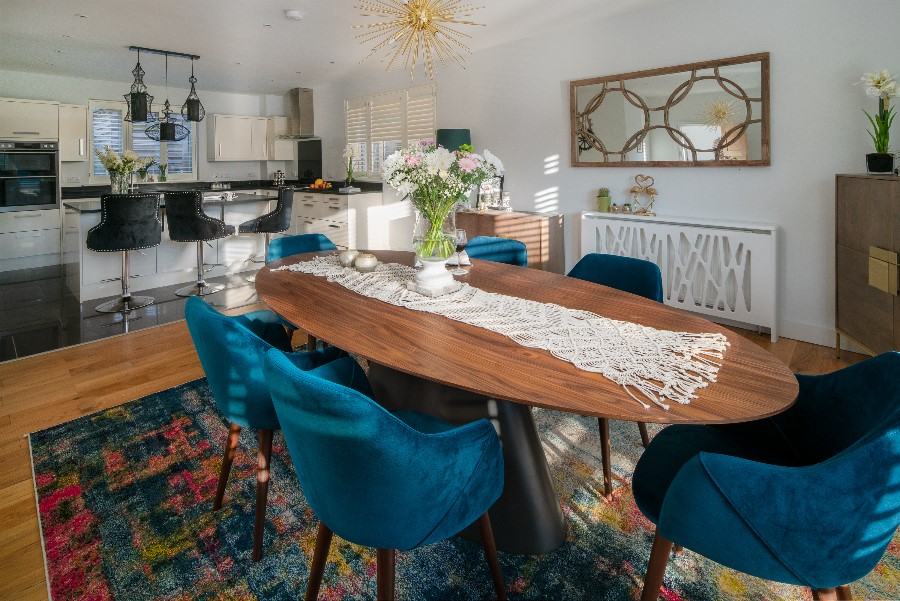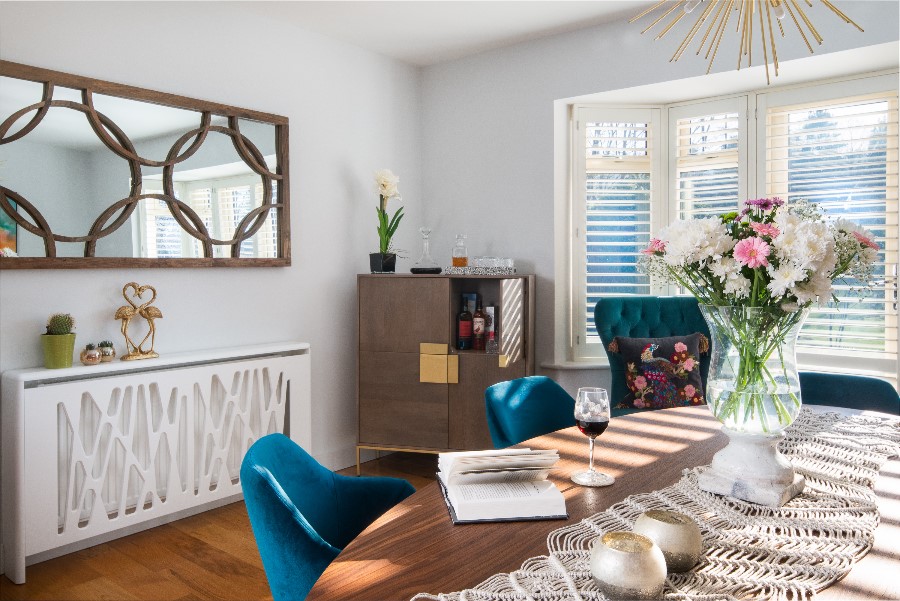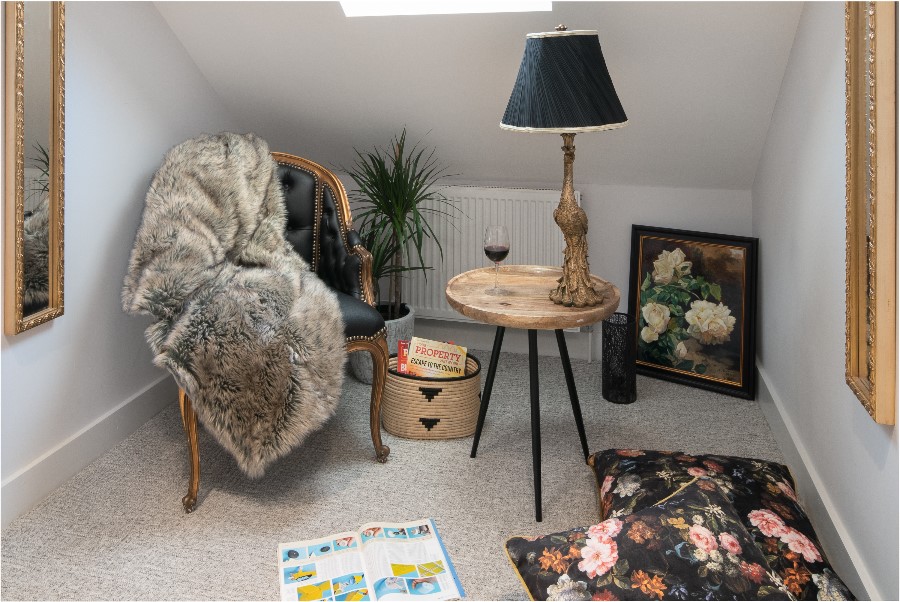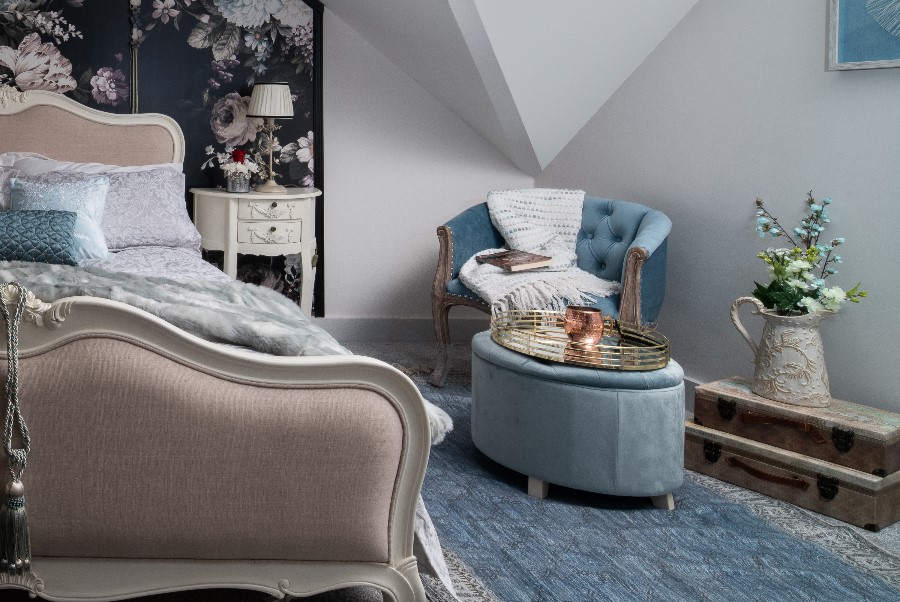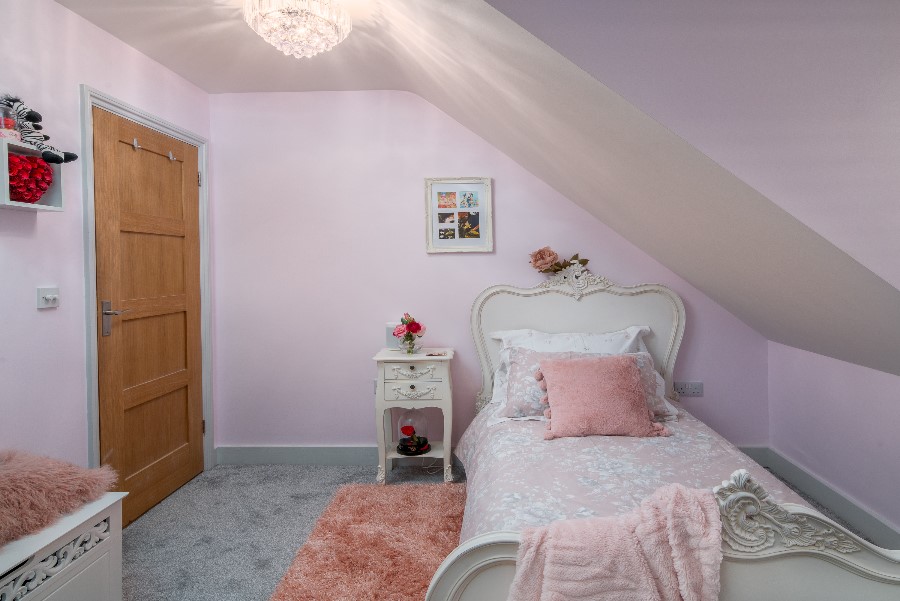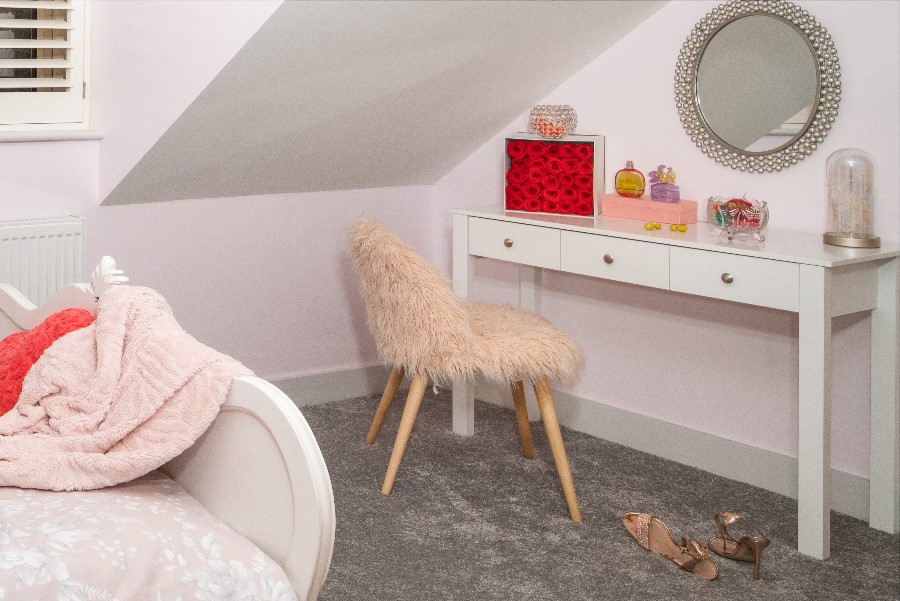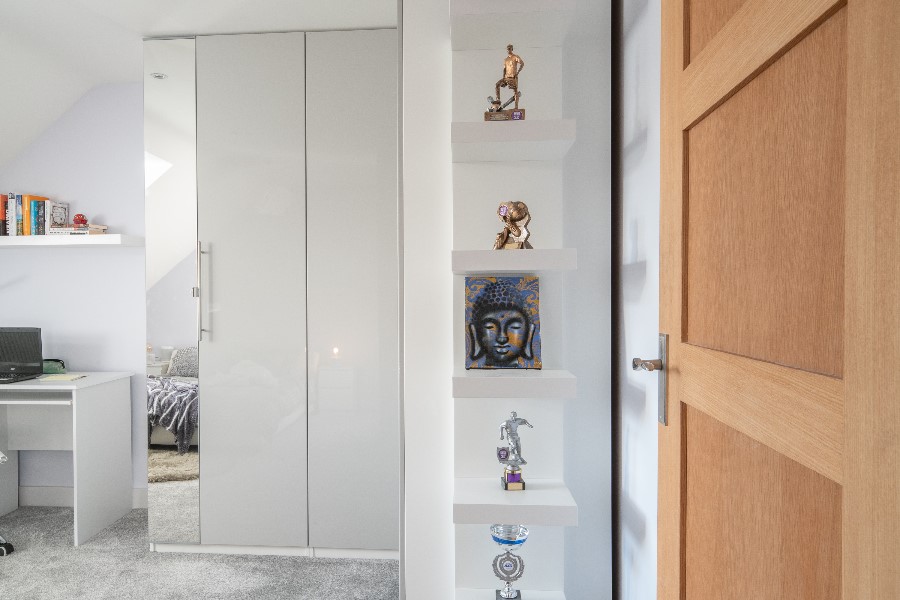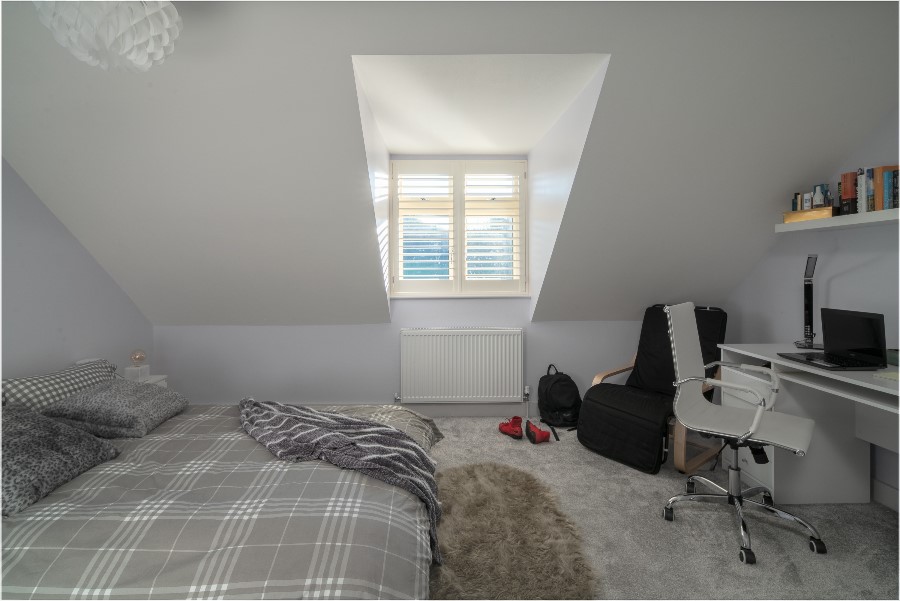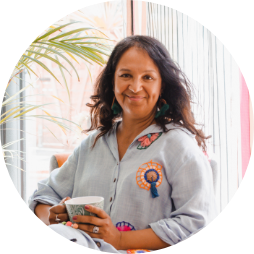 A creative, colourful and friendly designer with a heart-centred approach to life. Qualified in interior spatial design, with over 10 years of industry experience, specialising in biophilic design. I'd love to invite you to discover more about me, my story and my love for creating spaces that has helped hundreds of people to connect with their inner oasis!