PORTFOLIO | READING, BERKSHIRE
Jigsaw Centre, Sensory Soul
Communal Spaces in Supported Living Accommodation


Brief: To transform a soulless ground floor area into inviting communal spaces
Design Inspiration: Considering how residents should feel in each of the rooms
The project began by removing internal walls to reconfigure the space into three usable areas. One was developed into a stimulating sensory space, the second into a relaxing living room and the third into an inviting activity room for crafts and other pursuits.
I created environments that were welcoming and calming whilst incorporating a touch of fun. Every decision had to be achievable with a limited budget and stand up to the demands of the home. Considered use colour, texture, natural light and sensory lighting, along with images of nature achieved a desirable result.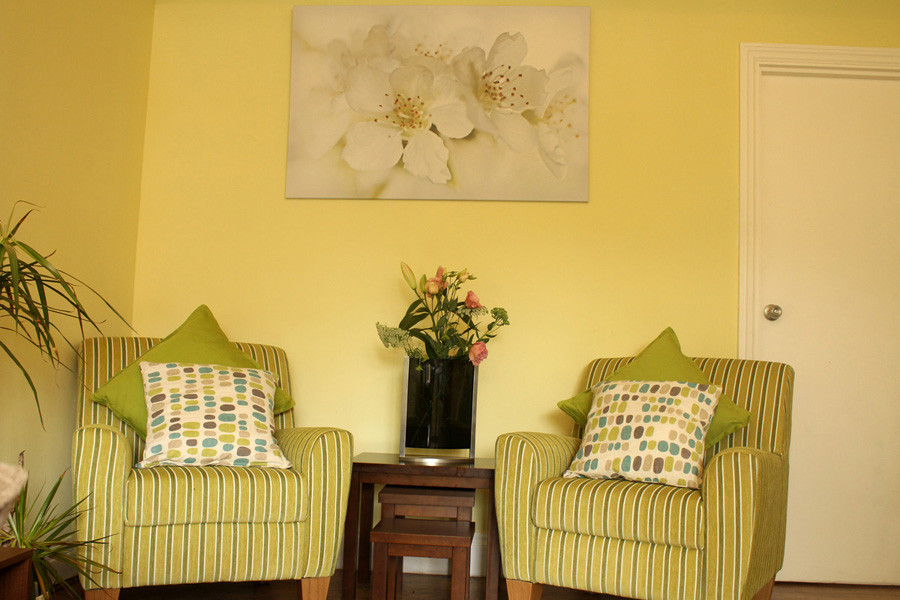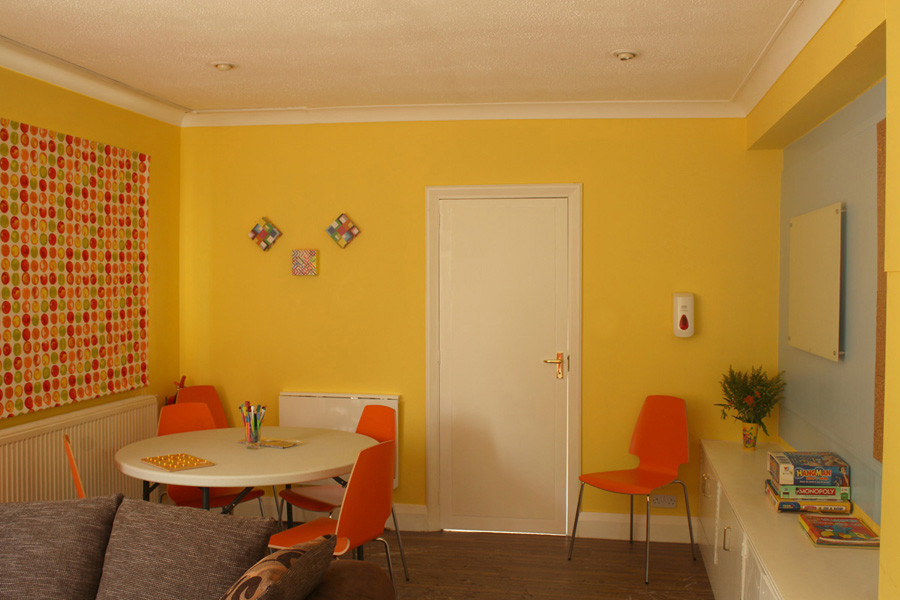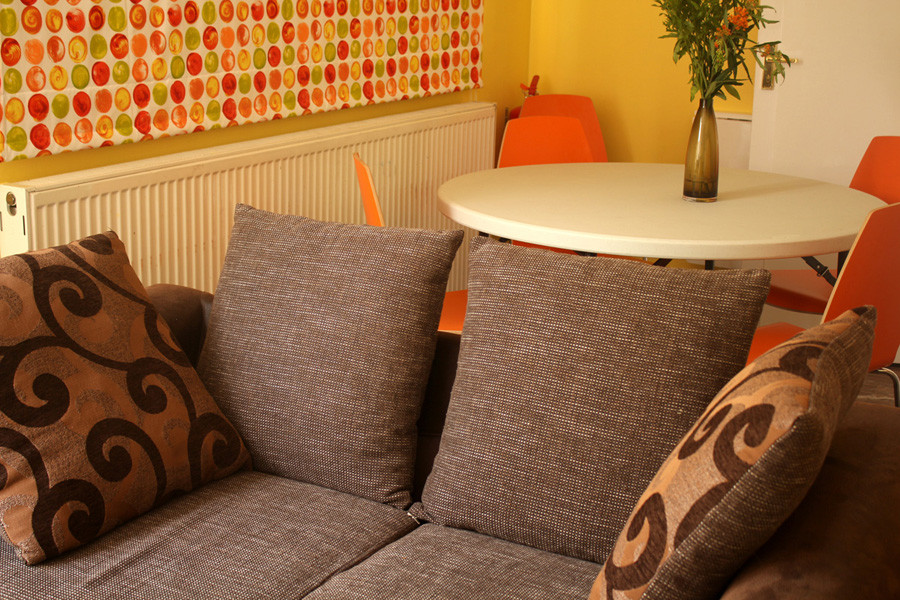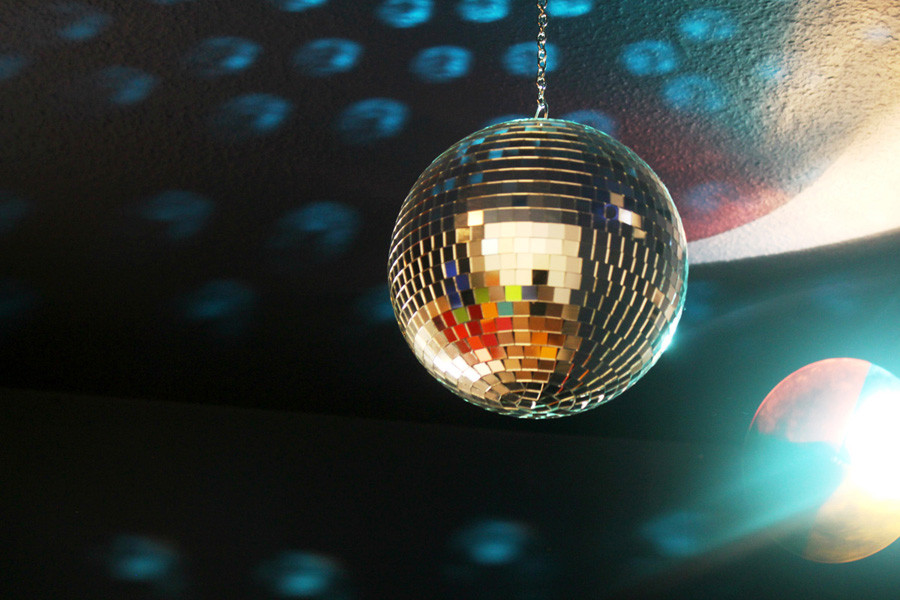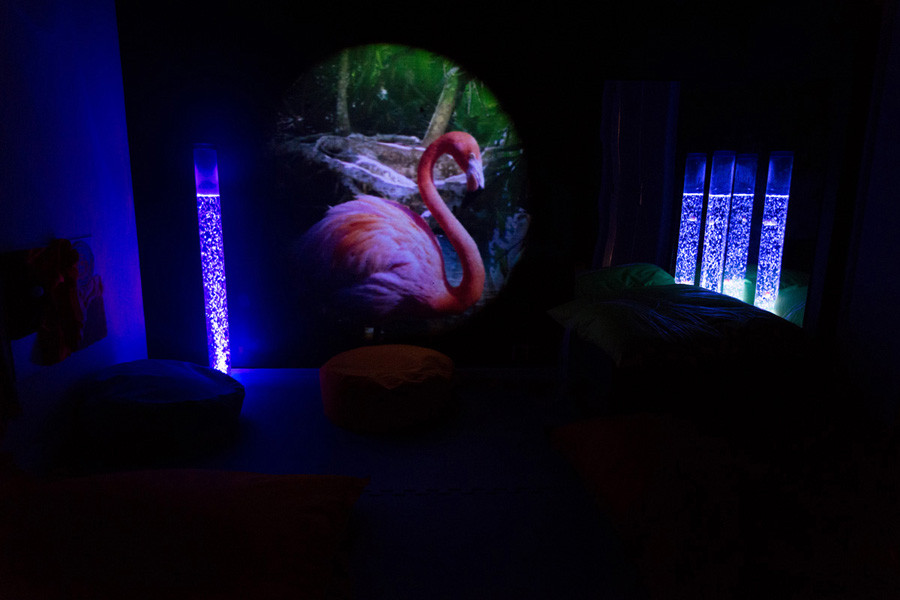 "Thank you, the service users love their space and we are finding that they are a lot calmer and easier to manage in stressful situations."
– House Manager, Jigsaw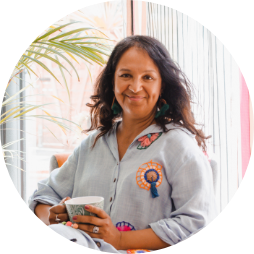 A creative, colourful and friendly designer with a heart-centred approach to life. Qualified in interior spatial design, with over 10 years of industry experience, specialising in biophilic design. I'd love to invite you to discover more about me, my story and my love for creating spaces that has helped hundreds of people to connect with their inner oasis!