PORTFOLIO | berkhamstead, hertfordshire
Brief: Transform a dark, cluttered room into a space where the family can relax, read and play music.
Design Inspiration: A fresh, clean and comfortable Scandi style
I combined natural materials like wood, with soft, warm grey and a pop of mustard in the accessories. Plantation shutters were selected to allow natural light to flood the room yet maintaining privacy. Warmth and depth were added with a geometric patterned rug and natural woollen textures in the cushions and throw. Plants provided the finishing touch; purifying the air and creating a fresh, calm space.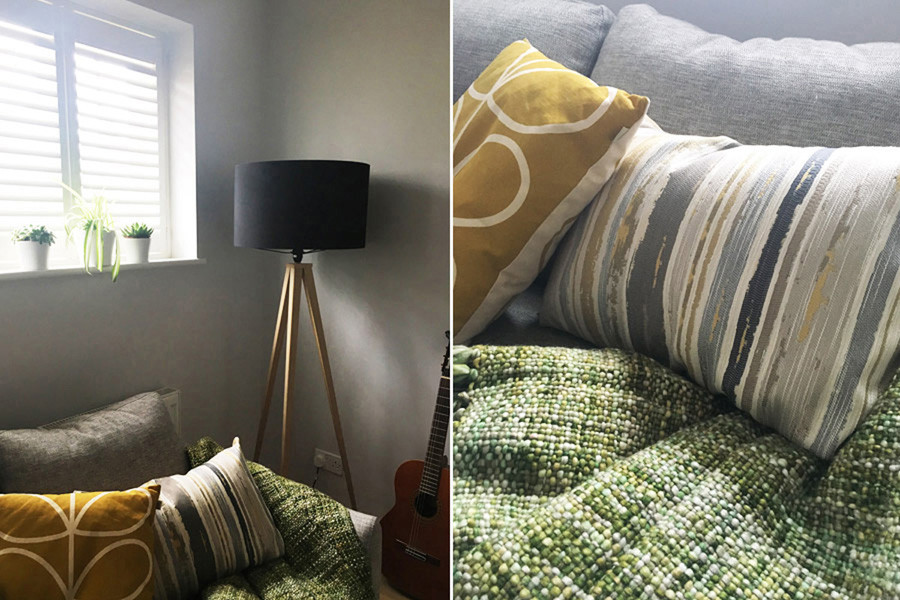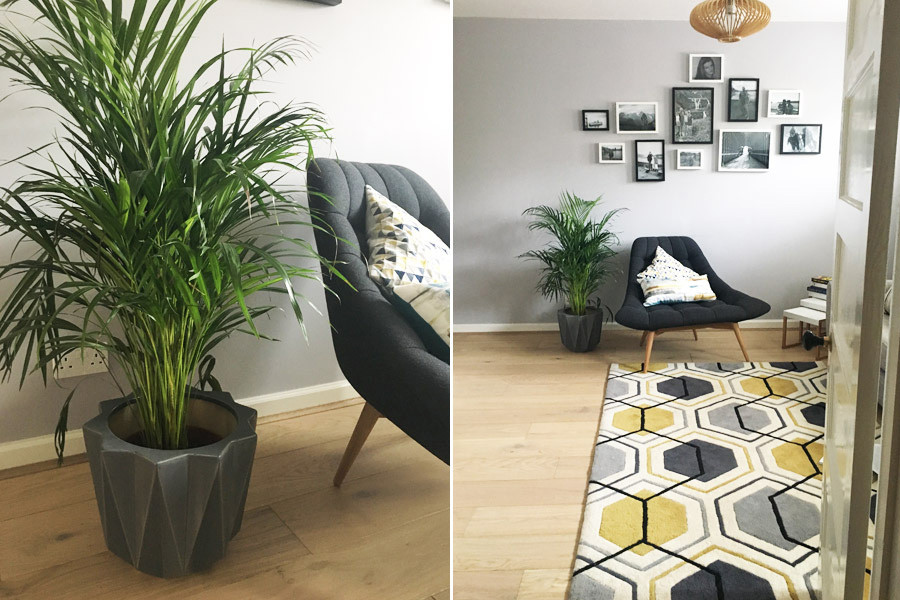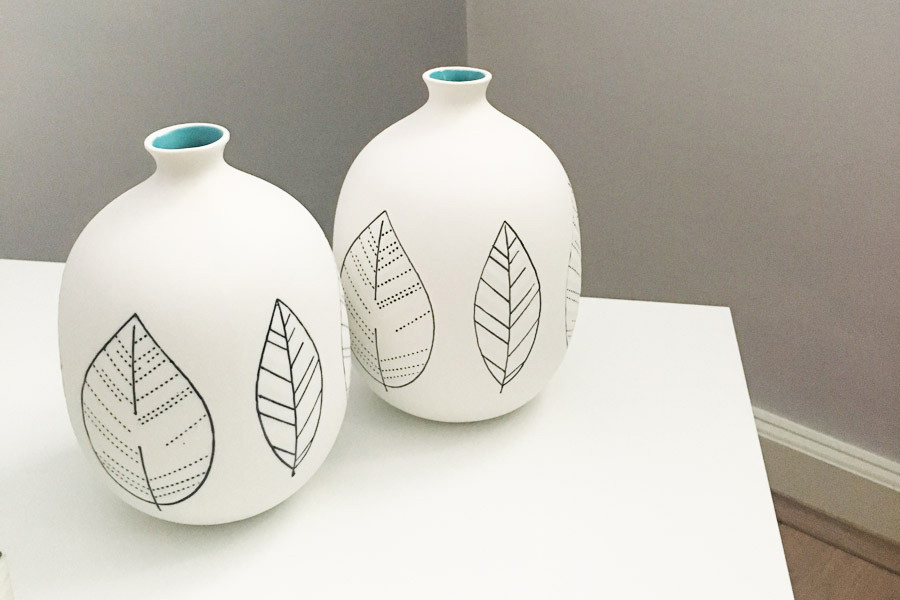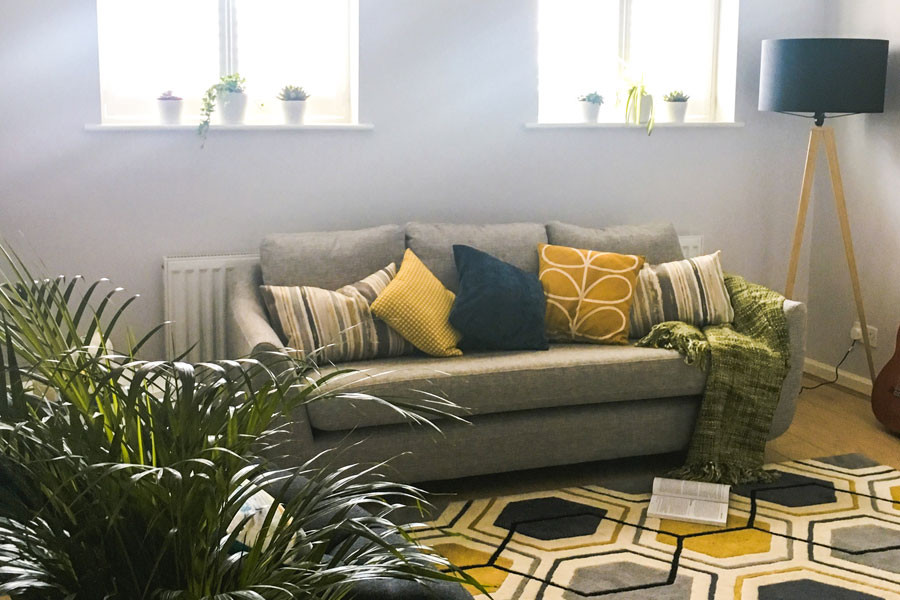 "Petina listened carefully to our initial brief and added her own creative skills and ideas to transform a difficult shaped room into a beautiful and useful living space. She was conscious of our budget and timeline and made sure the project was delivered on time and to budget.
She managed the various contractors and deliveries throughout the project, ensuring a high standard of work was achieved. Petina was easy to work with, she was responsive and had a friendly, positive attitude. She had some great ideas and a real eye for detail and practicality. We will be inviting her back to transform more rooms soon."
Mr and Mrs L Kitwood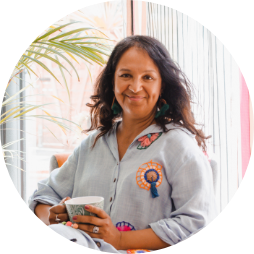 A creative, colourful and friendly designer with a heart-centred approach to life. Qualified in interior spatial design, with over 10 years of industry experience, specialising in biophilic design. I'd love to invite you to discover more about me, my story and my love for creating spaces that has helped hundreds of people to connect with their inner oasis!